Tuesday – August 11, 2020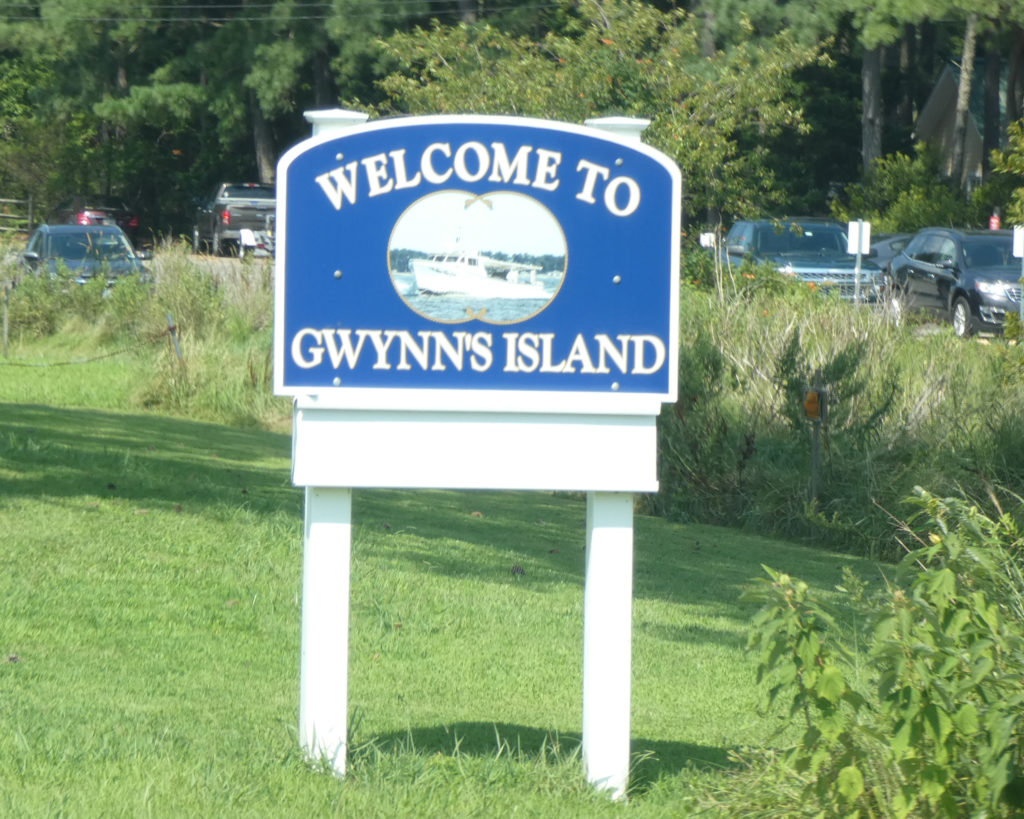 From our campsite right on the Chesapeake Bay, we were able to watch
the Perseid meteor shower and the rising red quarter moon.
What a magical experience!
Wednesday – August 12, 2020
The swing bridge was closing as we were ready to leave the island for a day trip.
Do you see the Osprey riding along in its nest?
Wayne met up with an old friend who built this boat.
Coincidentally, one of my former co-workers used to keep his boat in this same marina,
and Wayne's friend knew him quite well.
We drove through Cross Rip Campground while we were in Deltaville.
Waiting for a take-out order at Southwind Cafe in Mathews, VA.
Dinner at our campsite: Lobster rolls, sweet potato fries & salad–delicious!
Approaching storm….
The storm lasted for HOURS….!
Thursday – August 13, 2020
Dolphins in the Bay in our front "yard."
We saw a Red-headed Woodpecker on our way into New Point RV Resort.
From New Point, we drove north to Bethel Beach.
Next, we went to Haven Beach. The water felt wonderful!
Wolf Trap Light and a water spout (that–fortunately–went back into the cloud…)
Back on the island, waiting for a take-out order at Hole in the Wall Waterfront Grill.
Dinner at our campsite: Fried oysters appetizer, followed by crab cakes, fried shrimp,
creamed spinach, coleslaw, and a bottle of Chardonnay (from Stinson Vineyards).
After walking back to our campsite, jagged streaks of lightning signaled the approach of another strong storm. The cloud-to-cloud lightning looked like electric dragons stretching and writhing across the sky, and soon torrential rain and heavy wind straight off the Bay began pummeling the front of our trailer. By (wisely) closing our front window cover we couldn't see out that way, but I'm sure the waves were coming over the rock wall!
Friday – August 14, 2020
Northeast view from our bedroom window, and East view from our campsite.
We had sunshine, rain, and more sun all before 9:00 am.
Ready to leave–but NOT ready to leave…. Gwynn's Island is such a special place!
So blessed and so thankful to have had this wonderful adventure!
We'd love to return to Gwynn's Island next summer!
Until next time,
Sharon & Wayne